Few months back Nokia sent out an official statement about deal that the company will be allowed to license its name for use on Android powered smartphones and tablets. Foxconn and HMD were the two companies involved in this deal, yes the same Foxconn which manufactures Apple's iPhones. The news raised hope to the Nokia fans across the world, as they've been waiting for the Nokia branded phones.
A picture of what seems to be the alleged Nokia P1, an Android powered smartphone has sufficed on the internet, meanwhile we are still not sure if it's fake or real. The source of the leak claim that the smartphone is being developed by Engineers at InFocus / Sharp, both part of Foxconn. But this doesn't make these pictures legit.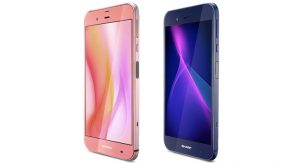 The Sharp Aquos P1 was announced recently featuring Snapdragon 820 processor, a 5.3-inch FHD resolution IGZO panel, 3GB of RAM, 32GB of expandable storage, a 22.6MP primary camera with an f/1.9 aperture, a 3,000mAh battery, IP58 dust-proof body of water repellent, and fast-charge support.
The picture could be an edited picture of Sharp Aquos P1.
via:tech.firstpost, nokiapoweruser
Tell us how can we improve this post?