Since Samsung Galaxy Note 7's  disappointing  battery woes. Some phone companies have capitalized on the gap left wide open by the Korean handset manufacturer.
Samsung Galaxy Note 7: What could have been.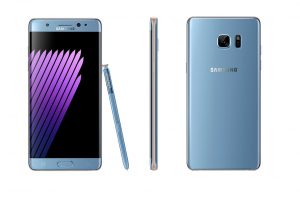 If by now you're unaware of the devastating exploding battery of the Samsung Galaxy Note 7 then you must have been hiding under a rock in a remote village in North Korea where Jean Claude van Damme's Kickboxer is yet to be released at their local cinemas. For a month now, it has been a subject of trending trolls were memes go as far as linking the menacing exploding battery to the infamous ISIS. It has even made an appearance in GTA 5 where gamers take shots at the Samsung's battery woes. It's a phablet which was globally anticipated for months before its release, which eventually ended up in as a flop, as Samsung spent billions upon its recalls. However, on a broader scale, we could look at all the redeeming qualities of the Galaxy Note and how it has come to inspire its rivals to compete and eventually come to benefit from the Samsung Galaxy Note's inevitable demise.
The first Samsung Galaxy Note was launched in 2011. It was launched at a time where people were uncertain to label it as a phone or a tablet. Furthermore, crowds were questioning the seemingly questioning the "outdated" stylus. Samsung decided to stick to their choice and over some time, the Note eventually outshined the Galaxy S line.
The hardware design does not divert too far from last year's Galaxy Note 5's design, while still sporting the same glass and metal finish, it does look more similar to the S7 than the Note 5. The elimination of the bezels makes the device look big, but feel smaller in your hands, which makes it easier for the user to manoeuvre through its wealth of commands. The S Pen has also been redesigned. It now has a smaller 0.7mm tip, for a comfortable ballpoint pen feeling when writing.
Other specifications of the Note 7 are as follows:
Storage: up to 64 GB.
Processor: Qualcomm Snapdragon 820 chipset with 4GB RAM and an Adreno 530 GPU.
Camera: 12-megapixel, DualPixel rear facing, 5-megapixel front facing.
MicroSD card compatible.
3,500mAh non removable battery
Super AMOLED Quad HD display
USB Type-C port
Android 6.0.1 (Marshmallow)
NFC tag reader
QR-code reader
S-Health app (if you're into that health nonsense)
Had it not been the device's Achilles heel, the Samsung Galaxy Note 7 would have undoubtedly been crowned as the mobile device of the year, but sadly, it has become vulnerable to be attacked by other mobile devices in its class.
Apple iPhone 7 plus: The true contender.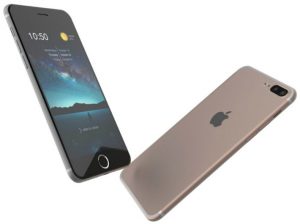 First to attack is the iPhone 7 plus. It has become cynical how the Apple faithful heavy-heartedly refuse to accept that the iPhone has changed rather less over the years. The iPhone 7 and iPhone 7 Plus are no exception to rule. Sure it has gotten rid of the headphone jack, for some strange reason, but it's basically an iPhone 6 with a faster chipset!!!! One could argue that Apple is setting a new benchmark by getting rid of the headphone jack. So, what are they going to get rid of next? The display???? Ok, OK… Putting my own personal vendetta aside, I will try my utmost best to look for any redeeming features sported by the iPhone 7. On the plus side, Apple opted to stop trying to play catch up with Samsung and rather take their own route in defining their phone. The iPhone 7 doesn't have a stylus, nor do they need one. How stupid does one need to look while operating a phone with a snobby pen? Haven't they heard of fingers? But however, the iPhone 7 has a wealth of features which include?
Storage: 32GB – 256GB storage
Processor: A10 Fusion 64 Bit Quad core with 3GB RAM
12-megapixel dual camera
USB Type-C port
7-inch Retina HD display
iOS 10 operating system
3D Touch
The iPhone 7 Plus is the most technically advanced phone which apple has made in years. Instead of keeping its eyes on the competition, it has rather remained content with its design and opted to pay more attention to detail and perfect what it already has. For me, I would annoyingly admit that it is a must-have and blows its competition out of the water.
Google Pixel XL: Same taste, different flavour.
So what happens when Google decides to design its own phone? So Google has decided to end the Nexus line and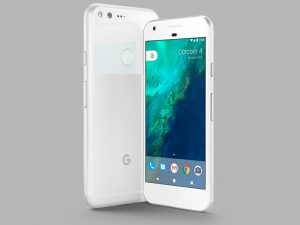 opted to take full control of the hardware design as well. Google is not new when it comes to hardware design, but it has failed in many attempts at that. It seems though that Google have been paying good attention throughout the years of the Nexus range and have opted to take another crack at it. Google excels when it comes to software, giving Apple a run for their money, killing Blackberry and giving Microsoft a bloody nose. It is quite impressive how far Google has come over the years, and with the Google Pixel, this is only the beginning. The Pixel and the Pixel XL are identical phone, with size being the only difference. They are made from aerospace-grade aluminium and Gorilla Glass and are assembled by HTC, which shows in the attention to detail. The phone is a bit smaller than the Samsung Galaxy Note 7 and iPhone 7 Plus. Its features include:
Camera: 12.3-megapixel rear camera, with and 8-megapixel front camera
Storage: 32GB – 128GB nonexpendable storage
Processor: 2.4GHz Qualcomm Snapdragon 821
USB Type-C port
5 inch Quad HD AMOLED display
450mAh battery
Android 7.1 Nougat
For fairness sake, Google never really had any experience with hardware. They only ever got to contribute to Nexus once the devices were 90 percent complete. This time, Google has opted to design the phone from scratch. That resulted to a phone with a rather bland design. I mean it does look good, but it lack zing. It's as if google designed the casing on a Tuesday, during lunch. But for that, Google can be excused for that is just a ripple in a lake full of advancements. Samsung and iPhone should be worried.
Xiaomi Mi Note 2: Good, but they can do better.
No, this is not a joke. Firstly, you'll have to learn to pronounce it, instead of stereotypically referring to it as "Th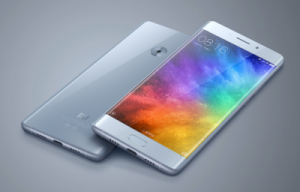 at Chinese Phone". But to be fair, Xiaomi has been in the mobile phone environment for a while now. While Samsung and Apple are battling at the frontlines, Xiaomi has made impressive inroads with a handset that has the potential to beat them both. One would believe that Xiaomi roughly looks exactly like the Samsung Galaxy Note 7 at first glance, with its curved glass finish. There are some differences though. The Mi Note 2 is a bit wider than the Note 7 where it is a bit sharper along the edges. Disappointingly though, the 5.7 inch AMOLED display only comes with 1080p resolution, which I feel the Xiaomi flagship could have done much better. The hardware is where the Chinese Juggernaut holds its own. With the Xiaomi Mi Note 2, the features are as follows:
Camera: 22.56 megapixel IMX 318 made by Sony
Display: 5.7-inch AMOLED with 1080p Resolution
Processor: Qualcomm Snapdragon 821 with Adreno 530 GPU and up to 6GB RAM
Storage: up to 128GB storage
4070 mAh battery
Android 6.0.1 Marshmallow
No USB Type-C
Not too shabby though. The Mi Note 2 boasts some features which we wish yesterday's flagship phones had. It is a bit behind when it comes to the display and the fact that there is no USB Type-C port. Come on Xiaomi! It's 2016!!!!
Huawei Mate 9: Solid, but something's missing.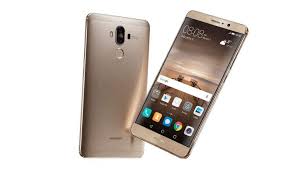 It has become impressive how this leading Chinese manufacturer has become a genuine competitor in the mobile phone environment and the Huawei Mate 9 is no exception. It immediately exploits the gap left open by the Samsung Galaxy Note 7's explosion flaws with their flagship phablet. For starters, the phone feels incredibly light and solid, with a smaller feel and does not compromise on looks. Like its Chinese compatriot, it boasts a fast charging feature where it is able to charge from bone dry, to 60% full in just a 30 minutes. And like the Xiaomi Mi Note 2, the Mate 9 also comes with a 1080p display. That, however is the only drawback of a phone that might win the hearts of those who aren't caught up in the iPhone frenzy. Here are highlights sported by the Chinese handset:
Camera: 20-megapixel dual camera rear camera, 8-megapixel front camera
Display: 1080p IPS LCD capacitive screen
Processor: Hisilicon Kirin 960 2.4 GHz Octacore, Mali-G71 MP8 GPU with up to 4GB RAM
Storage: Up to 64GB internal storage with up to 256GB microSD external storage
USB Type-C port
4000mAh battery
Android 7.0 Nougat
EMUI 5.0 user interface
The Huawei Mate 9 seems very much similar to the Xiaomi Mi Note 2 in terms of features, opting to go big on performance and compromising on the display. The choice itself is unbecoming, since the latest handset use their advanced displays as a marketing tactic. Huawei is however more advanced than the Xiaomi, since it pays more attention to detail and has kept an original look, instead of a feeble attempt to copy the Samsung galaxy Note 7's looks and widening the display with the hope that we wouldn't notice. Huawei has rather matured over the years, but still has a long way to go to impress the snobby tech geeks out there.
The verdict.
Well, the above phones are quite promising. They do hold their own against a fallen giant. Searching for Samsung Galaxy Note 7 alternatives is as exciting as watching a 100m sprint which has no Usain Bolt. What is point? The iPhone is good, but it's victory is anti-climatic. As for the rest?…. The Google Pixel is phenomenal handset, but it is still relatively "new" and needs a few more years to have a big impact. The Huawei and the Xiaomi are great, but however, they have compromised on some key features that would have made them nothing short of being absolute masterpieces.
Tell us how can we improve this post?