One of the most tragic truths about living in South Africa is coming to realize how myopic our range of choice has become, especially when it comes to flagship smartphone devices. We live in a binary era where every day, we would browse the internet and be bombarded with the same old monotonous headlines – "Samsung vs iPhone".  Isn't it sad that in a world that where you can indulge your choices in its entirety, that eventually you would succumb to only two choices. iPhone or Samsung.
For as far as I can remember, I have always believed that Google Nexus has proven in so many occasions to be a formidable opponent to both.
Still remember the hype 7 years back about the prospect of a Google-branded Android smartphone being sold directly to customers and how it lit up the technological headlines? It was by the time when Google had already developed the Android Dev Phone. By the time, it was a Sim Free HTC Dream. Many saw that as just a dream, which later a reality became. The first Nexus smartphone was born, called the Nexus One. It was the pioneer of Android royalty which by today blows its opposition out of the water. Join us as we look back at the royal bloodline of Android's finest, from its humble beginnings, to what it is now.
Nexus One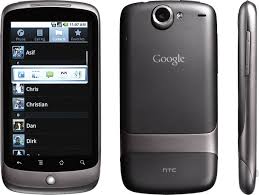 On the 5th of January, a star is born. Google introduced the Nexus One to the world. It would be the first device to run on Android's new software update, Android 2.1 Éclair. It boasted a 3.7-inch AMOLED display, which by the time was one the leading touch screen displays, rivalling Apple's iPhone display. Later versions would be switched to Super LCDs. It also had a 1GHz Snapdragon processor developed by Qualcomm, with 512MB of RAM and a humble 512MB of storage. It had an impressive 1400mAh battery and held up a 5MP autofocus camera with digital zoom and an LED flash which was manufactured by HTC. By that time, Google didn't succeed with the sales. A mere 20,000 units were sold.
Nexus S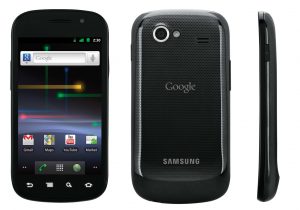 Google later decide to switch from HTC to Samsung, which proved to be a fruitful partnership. The Nexus S was introduced to the world in December 2010. It followed the trend of manufacturing bigger displays and introduced a 4-inch Super AMOLED display. They also had a version which had a Super Clear LCD display. It was the first device to pioneer with NFC and boasted an all impressive 16GB of storage, which was leaps and bounds better than the Nexus one. This was the device which proved to be the acceleration point for Nexus and pushed it to become a worthy rival to Apple's iPhone. It ran on Android 2.3 Gingerbread.
Nexus S 4G
This device was the first LTE device which was developed by Samsung. It was released in May 2016. It was marred with complaints about its battery life and poor reception. Samsung later revealed that over 512 000 units were sold between the second quarter of 2011 and the second quarter of 2012. It was believed that Android partnered up with Samsung by the time because of the advancements they were making with the Samsung Galaxy S and proved to be a success.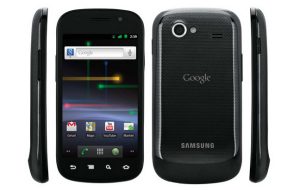 Galaxy Nexus
Due to the success of the Nexus S, Google opted to stick with Samsung and developed the Galaxy Nexus. It was also due to Samsung's accelerated growth by the time, especially with the Galaxy brand. It was unveiled in October and released in November. The release of the Galaxy Nexus also came with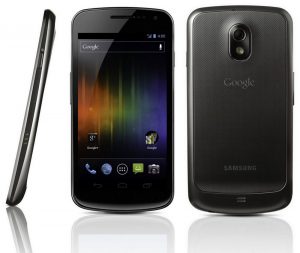 Android's 4.0 Ice Cream Sandwich, which could later be upgraded. By the time, the device was hotly anticipated by the multitudes, with Samsung left in charge of the hardware department. The hardware was derived from the Galaxy S2s impressive specifications.  It had a 1.2GhHz dual-core wit RAM up to 1GB. It boasted a 4.65-inch Super AMOLED 720p resolution display. Unfortunately, the Galaxy Nexus was not a big success. It was by the time where Samsung was involved in a patent infringement dispute with Apple, in which Apple won the lawsuit.
Nexus 4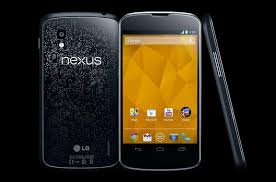 Google later decided that it is time for change. This time it decided to partner up with LG and released the cutting edge Nexus 4, with eye catching looks. Released late October 2012, it was built based on the LG Optimus and boasted formidable features such as a 1.5GHz quad-core processor with 2 GB RAM. The display was nifty too, offering a 1280 x 780 4.7-inch display with an 8MP camera. It came with either 8GB or 16 GB storage and had an elegant glass backed design. Google reported that over 3 million handsets were sold by the second quarter of 2013. Not shabby. Not shabby at all.
Nexus 5
Riding on the wave of success brought by the Nexus 4, Google decided to retain its partnership with LG and later develop the Nexus 5. In October 2013, they launched the Nexus 5, the sequel. It occasioned the idea of producing a flagship beating smartphone which rivalled what the myopic faithful believed as world leaders at the price of a pair of socks. The display was a handy 4.95 inch Full HD 1080p display with a swift 2.62GHz quad core processor with Ram of 2GB. It was released on android 4.4 KitKat. It received applause in the masses for producing smooth performance without having to break the bank
Nexus 5X
As far as best friends go, Android decided to continue their partnership with LG. The proved on enough occasions to be a formidable team and by this pace, the steam train showed no signs of slowing down. Released in September 2015, the Nexus 5X stepped outside its comfort zone and ignored its motto of making devices with high end features at low mid-range prices. It instead opted to change direction and take the giants head on. It had a 5.2 inch 1080 x 1920 pixel display. Under the hood was a Hexa-core 4 x 1.4GHz Cortex-A53 and 2×1.8 GHz Cortex-A57 predecessor with 2GB RAM. The device memory was optional between 16GB or 32GB. It's camera boasted a 12.3MP dual-LED flash front camera and a 5MP front camera. It ran on Android 6.0 Marshmallow which is upgradable to 7.0 Nougat.
Nexus 6 and 6P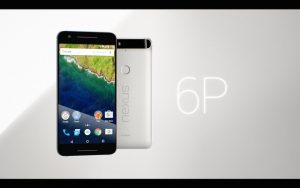 Back in 2013 when Huawei gained ground on popularity, no one would have expected that in such a short time it would partner up with Android and create a serious contender. I myself laughed my ears off when rumours spread about Android partnering up with the Chinese smartphone juggernaut. Two year passed since I rubbished that prospect and since then, Huawei has shaped up to be a grown up manufacturer and has managed to win the hearts of even the most die-hard aristocrats. The Nexus 6P was released in September 2015 and took the technological world by storm. It had a no-nonsense 5.7-inch Corning Gorilla Glass Full HD AMOLED display, which had an uncompromising 1440 x 2560 pixes. Running on Andoid 6.0 Marshmallow, which is now upgradable to Android's latest 7.0 Nougat. It is still capable of catching up and even beating the likes of the Samsung Galaxy S7 and the Apple iPhone 6. It has a rear facing 12.3MP camera with dual LED flash, an 8MP front facing camera with [email protected] fps. Quite eyebrow raising huh? And we haven't even come to the best part, the processor. The Nexus 6P boasts a Qualcomm Snapdragon Octa-core processor with four of the processors being virtual, (4 x 1.4GHz). It stayed in tune with the times by offering USB type-C connection.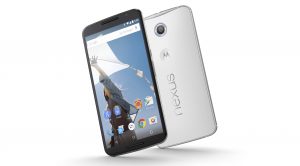 A year earlier, Google partnered up with Motorola to create the Nexus 6. By that time, Android was going through a heart-breaking partnership with Motorola, by selling the brand to Lenovo. But however, the divorce did go a loud bang. Kind of like that angry, sweaty breakup sex we have, the moment we pull the plug on a loved one. The storage capacity of this device was variable from a maximum of 64GB and gave you an idea of how a Motorola 5X would look like if it had taken a Viagra. It had a massive 5.96-inch AMOLED display which was had identical specs with that its Huawei sister. It ran on 2.7GHz Snapdragon 85 Quad-Core processor with 3GB of RAM. It ran on Android 5.0 Lollipop which is upgradable all the way to 7.0 Nougat. Awesome isn't it?
The verdict.
I've always believed that in recent years that the smartphone battle is highly influenced by accountants and other men in suits. They limit the designers and innovators of smartphone manufacturers, which ironically beats the whole purpose of what smartphone manufacturers are truly capable of. However, since the evolution of Nexus, Google has managed to allow its developers to let down their hair and push boundaries. That is high praise for a line of phones which only served a purpose of being the testing ground for what Android wanted to release to the masses. It was like a beta phone, the foreplay before the actual main even. And in recent years, Google have taken it upon themselves to break the PR chain and just go full throttle on their designs. Hopefully this will prove to be a lesson to all these sit-up-and-beg fallen giants. Did you hear that Apple?
Tell us how can we improve this post?