There has been new leaks of the design schematic images of the alleged iPhone 7 and iPhone 7 Plus or to be called iPhone 7 Pro from @OnLeaks.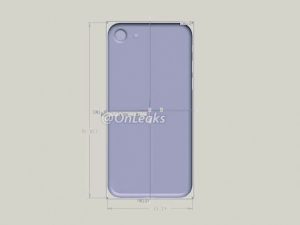 Rumors have suggested that Apple is trying to make this iPhone thinner than previous iPhones. According to the report from Stuff, the iPhone 7 Plus dimensions are very much identical to those of the iPhone 6s Plus, coming at 158.22mm x 77.94mm x 7.3mm.
There are noticeable big changes, including the camera which is much bigger than that of the iPhone 6s and iPhone 6 Plus. This could confirm rumors that Apple will include a pair of rear lenses for optical zoom and other photography features.  Another change is the headphones jack that seem to be gone, and also there's a Smart Connector port (Three dots at the back of the phone).
As for the Smart Connector, it's expected to support a new generation of iPhone accessories. That could include battery packs, camera grips and external speakers, if Apple takes a modular approach like LG did with the G5. It should also make it possible to charge the device if the Lightning port is already being used by your headphones.
We looking forward to these devices.
Via: stuff & technobuffalo
Tell us how can we improve this post?