LG has announced yet another mid-range smartphone, LG G4 Beat. It has a 5.2-inch Full HD (1080p) display and is powered by an octa-core Snapdragon 615 processor clocked at 1.5GHz, plus 1.5GB of RAM. The G4 Beat measures at a length of 142.7mm by 72.6mm width, and is 9.85mm thick. It is set to have 8 GB of expandable storage. It's also lighter at 139 grams and comes in metallic silver, ceramic, white and shiny gold.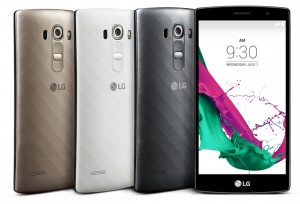 If you reside in Europe and CIS regions, the LG G4 Beat will be known as the LG G4 S.
On the rear of the LG G4 Beat you'll find an 8MP camera… unless you reside in Latin America as those folks will get a 13MP snapper. Both versions will have a 5MP front-facing camera, and the connectivity options will include Bluetooth 4.1, Wi-Fi, A-GPS, NFC, 3G, and 4G LTE. The LG G4 Beat will come with a removable 2,00mAh battery and run Android 5.1.1 out of the box. LG hasn't put a price on the smartphone yet, but it is set to make its debut this month in Europe and Latin America before heading to other regions like Russia, South Africa, Turkey, Singapore, India, and Canada.
SOURCE / COURTESY: technobuffalo, and phonesreview
Tell us how can we improve this post?