BlackBerry has not been doing well in the smartphone market, and has been unable to gain traction with its devices. A report from last month said BlackBerry is reportedly being eyed by firms like Microsoft, Xiaomi, Lenovo and others for an acquisition. Creating Android handsets might prove to be a boost for BlackBerry marketing in the smartphone market
In recent reports, BlackBerry has announced the new partnership with Google, to launch a new version of  BES12 with enhanced multi-OS support.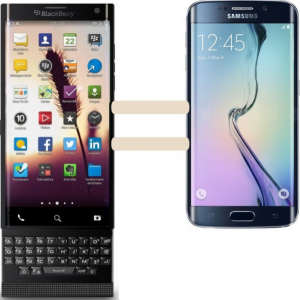 The report was confirmed in a recent statement by BlackBerry's CEO John Chen", following the rumours claiming that the company will launch Android smartphones; "We only build secure phones. And BlackBerry is the most secure phone. So if I can find a way to secure the Android phone, I will also build that
BlackBerry Slider or BlackBerry Venice image leaks surfaced the web in April this year. BlackBerry has a dual-edge display smartphone, reminds us of Samsung Galaxy S6 Edge. According to Phonearena, the slider handset is supposed to feature a 5.1-inch, 2K resolution, octa-core processor, and 16 MP rear and 5 MP front, all of which are already in Samsung's Galaxy S6 Edge. The BlackBerry Venice is supposed to of course also sport a Qwerty keyboard in addition, which slides out.
SOURCE / COURTESY: Digitimes, Softpedia, Gadgets, and BlackBerry
Tell us how can we improve this post?